If you're new to Plusnet you will be given the chance to add Phone to your order after you've chosen your broadband product. So what would you like to do now?
New customers
Existing customers


Call plan tariff
View our low cost calls and see how much you can save each month with Business Phone.
View full calls tariff
Call Features
From Voicemail to Call Waiting, we offer a range of additional features to add to your call plan.
View all Call Features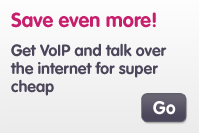 Stuff you need to know
* Business Phone PAYG - includes line rental only, all calls are charged at standard rates as listed in the Business Phone Tariff.
Business Daytime - Business Daytime includes calls to standard UK landline numbers beginning with 01, 02 & 03 from 6am to 6pm Monday to Friday. All calls outside of your inclusive minutes are subject to minimum charges. All inclusive calls have a maximum free call length of 60 minutes for 01, 02, 03 and Plusnet Business Phone customers. After this they will be charged at the standard prevailing rate. Please check the Business Phone FAQs for more details about Business Phone call charges.
Minimum contract length of 12 months applies. Prices displayed are exclusive of VAT.
Award winning Broadband
You'll find our service and support hard to beat, and we've got the awards to prove it.

Expert support
UK based support team, dedicated to serving our business customers.
Contact us
If you have any questions about our products, then get in touch with our Sales Team.
call us on 0114 296 5182
Or you can contact us online
Switch to Plusnet
Switching to Plusnet is quick and easy.