Plusnet - We'll do you proud

Menu
Contact Us
Call us on
0800 432 0200
Need help? Give us a call
0800 432 0200 - (from landlines)
Free to call from landlines, chargeable from mobiles. Rates vary depending on your network and call plan.
0345 140 0200 - (from mobiles)
This is charged at the same rate as landline numbers, when calling from mobiles.
Sales: 8am-9pm Monday-Friday, 9am-9pm weekends
Support: All day every day
or contact us online
Switching to Plusnet
We've made it a doddle to change to us from your provider.

Find out how
Packages guide
All the info you need to know about our broadband and phone packages.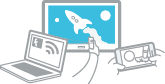 View packages guide