Phone
X-Lite setup guide for Mac OS X
Summary: Learn how to setup the software you need for Broadband Phone on an Apple Mac (Running OS X)
There's a problem with the current version of X-Lite so it might not work properly with Broadband Phone. We recommend using SJPhone instead.
A fix for the problem can be found on our Broadband Phone support forum.
For help with SJPhone see our Windows and Apple Mac setup guides.
This guide shows you how to configure X-Lite to make calls using Plusnet Broadband Phone on an Apple Mac
1. Installing X-Lite
Download the X-Lite Installer.

Drag the downloaded file into your application folder to install the application.

Click on Go, click on Applications. Click on the X-Lite icon to start it up.
[Top]
2. Setting up X-Lite for making calls
Click the arrow pointing down at the top of X-Lite then select SIP Account Settings:

Click the Add button on the right side of the popup window.

Set up your account as follows:

Click on the account tab.

Enter a name for your account.

Enter your SIP ID in the Username box (if you're not sure what this is, check the Broadband Phone Control Panel or the email you received after activating Broadband Phone).

Enter your SIP password in the Password box (If you change your SIP password, you'll need to update it here).

Enter your SIP ID in the Authorization Username box (it's the same as the username used earlier).

Enter sip.plus.net in the Domain box.

Ensure Register with domain and receive incoming calls is ticked.

Select Proxy.

Enter sip.plus.net in the Address box.
[Top]
3. Setting up X-Lite using a firewall
Click the Topology tab.

Click Discover global address.

Click Use specified server.

Enter stun.xten.net in the address box.

Ensure Enable ICE is ticked.

Click OK to finish setting up your account.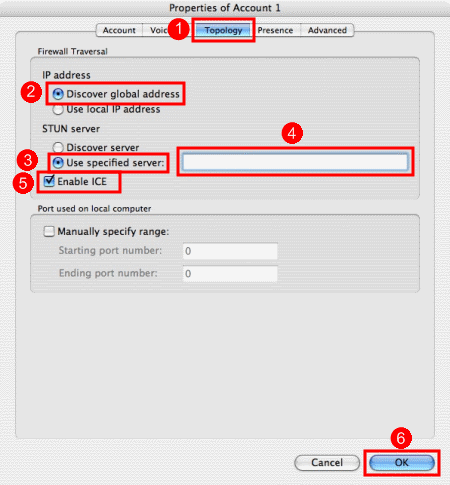 You have now completed setting up X-Lite. Your account should now connect automatically.
[Top]
This page last updated 28th October 2009