Plusnet - We'll do you proud

Menu
Contact Us
Call us on
0800 432 0200
Need help? Give us a call
0800 432 0200 - (from landlines)
Free to call from landlines, chargeable from mobiles. Rates vary depending on your network and call plan.
0345 140 0200 - (from mobiles)
This is charged at the same rate as landline numbers, when calling from mobiles.
Sales: 8am-9pm Monday-Friday, 9am-9pm weekends
Support: All day every day
or contact us online
Save money on your phone bill, sign up for Line Rental Saver...
Pay for 12 months line rental in advance and you'll pay a lower monthly equivalent, compared to our standard line rental charge
Pay for your line rental up front, just pay for your call plan and calls each month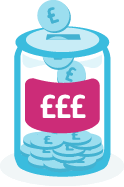 Thinking of joining us?
Just select Line Rental Saver when ordering one of our broadband and phone packages.
View packages
Existing customers
Simply log in to your account and select Line Rental Saver and reduce your monthly bill.
Log in to Member Centre
Switching to Plusnet
We've made it a doddle to change to us from your provider.

Find out how
Packages guide
All the info you need to know about our broadband and phone packages.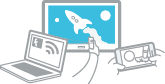 View packages guide