Plusnet - We'll do you proud

Got a question? Call us on
0800 432 0200
Need help? Give us a call
0800 432 0200 - (from landlines)
Free to call from landlines, chargeable from mobiles. Rates vary depending on your network and call plan.
0345 140 0200 - (from mobiles)
This is charged at the same rate as landline numbers, when calling from mobiles.
Sales: 8am-9pm Monday-Friday, 9am-9pm weekends
Support: All day every day
Our security package protects you from online threats, giving you peace of mind. Included free with our Unlimited packages or just £2 a month with our Essentials packages.
Email, surf and chat with confidence

Anti-Virus and Anti-Spyware protect you from the dangers of malicious software

Keep intruders away from your PCs

The two-way firewall stops hackers from accessing your PC

Surf, search and browse the web safely

McAfee SiteAdvisor® helps you stay safe online, using a traffic-light system to rate site content

Secure online banking, shopping and trading

Anti-Phishing and identity theft protection keeps you and your identity safe

Let your kids surf with confidence

Set safe boundaries for your children with parental controls

Protect up to 7 PCs

Network Manager allows you to protect up to 7 Windows PCs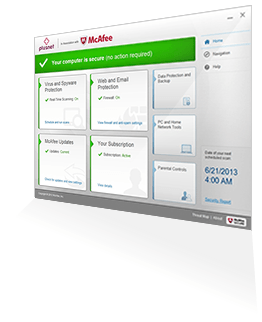 Product

Essential

Unlimited

Cost

First 3 months free


then £2 a month

INCLUDED
Thinking of joining us?
Just select Plusnet Protect when ordering one of our broadband and phone packages.
View packages
Packages guide
All the info you need to know about our broadband and phone packages.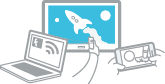 View packages guide