Plusnet - We'll do you proud

Got a question? Call us on
0800 432 0200
Need help? Give us a call
0800 432 0200 - (from landlines)
Free to call from landlines, chargeable from mobiles. Rates vary depending on your network and call plan.
0345 140 0200 - (from mobiles)
This is charged at the same rate as landline numbers, when calling from mobiles.
Sales: 8am-9pm Monday-Friday, 9am-9pm weekends
Support: All day every day
With My Referrals we'll reward all our customers for telling people about our great value broadband and phone packages.
It's simple - tell your friends and family about Plusnet.
For every one that joins us on your recommendation, we'll take money off your monthly bill.

And the best bit is…

There's no limit to the amount of people you can refer, so you could even make money!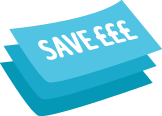 See how much you can earn for each of our packages:
Plusnet Essentials & Unlimited
broadband
50p
per month
Plusnet Essentials Fibre
broadband
50p
per month
Plusnet Unlimited Fibre
broadband
75p
per month
Talk all phone
products
50p
per month
Thinking of joining us?
Join us to start saving money. As a new customer you could start referring and saving today.
View packages
Existing customers
Start referring today. See how easy it is to spread the word using our handy tools.
Start referring today
Switching to Plusnet
We've made it a doddle to change to us from your provider.

Find out how
Packages guide
All the info you need to know about our broadband and phone packages.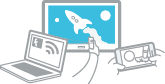 View packages guide