Plusnet - We'll do you proud
Menu
Contact Us
Call us on
0800 023 2221
Need help? Give us a call
0800 023 2221
Free to call from landlines and mobiles.
Sales: 9.00am-5.30pm Monday-Friday
Support: All day every day
Our network
We're part of one of the most advanced 4G networks in the UK, servicing over 23 million homes and businesses. Unlike some of our competitors, we own, manage and heavily invest in our broadband platform too.
Being part of BT Group also means extra benefits - access to BT's networks, key peers and content. The result? A best in class, feature-rich, robust service that's ideal for your business.
Internet you can rely on
Flexibility — Owning and having full control of our broadband platform means updates and maintenance are quick and easy – minimising any impact on you.
100% up-time — Our multiple data centres help provide a resilient and failsafe experience. With a core network availability 100% for 18/19, you can be confident that we mean business.
Capacity — Some providers overload their broadband service. We don't. Instead we invest in extra bandwidth and network resilience. That guarantees a high-performance platform that's ready to handle everything you throw at it - from heavy file sharing to multiple cloud applications.
Connectivity — We'll keep your workforce connected and productive - wherever they are. From Cloud providers such as Microsoft Office 365, AWS and Azure to major Voice over IP providers. Also, with major cache and content providers embedded into our network, we can provide a high-quality experience.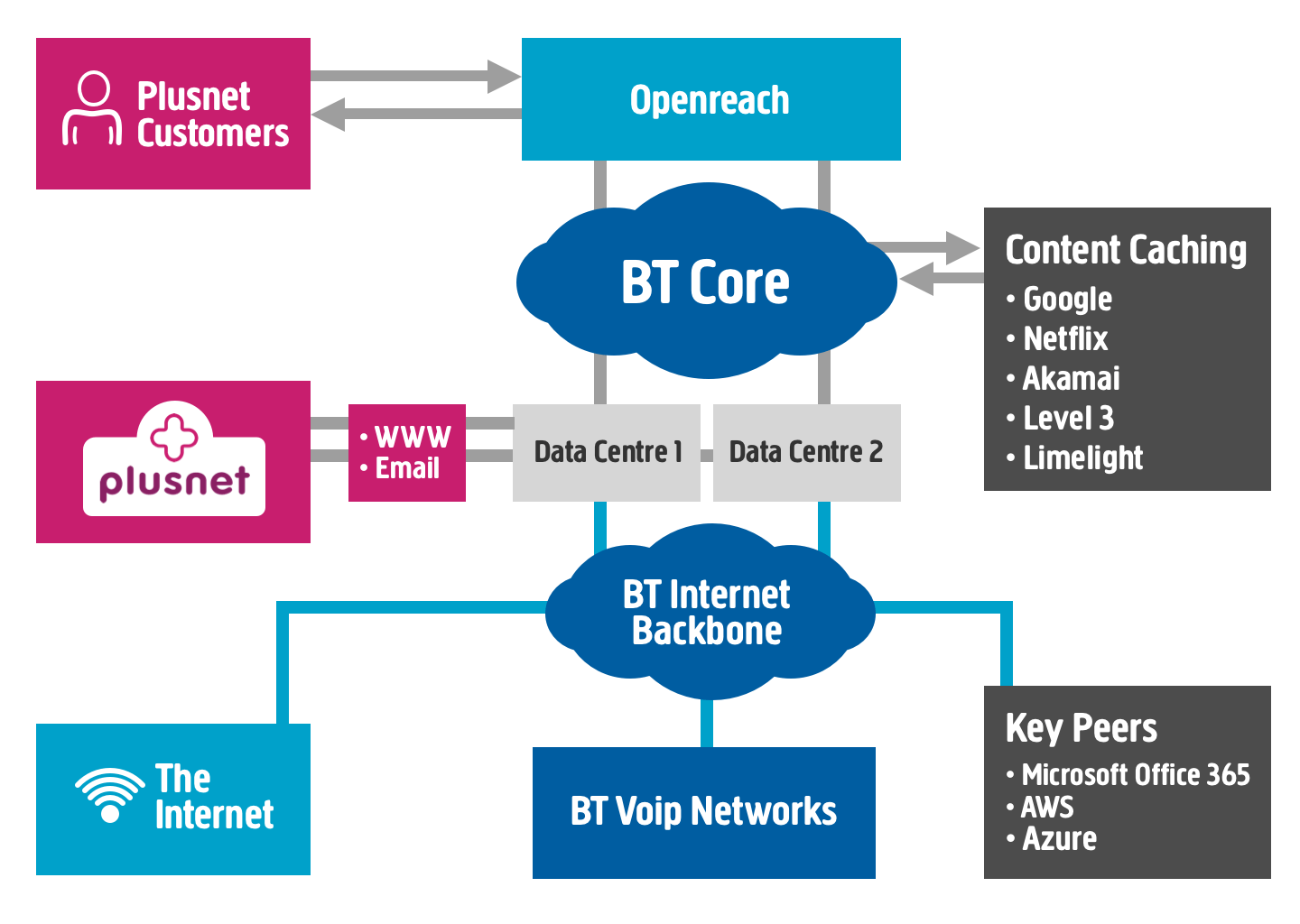 More reasons to choose us
Reliable and affordable — Rock-solid business-class fibre, without the big price tag
Over 20 years' experience — Helping small UK businesses get connected for success
24/7 365 UK-based support — No scripts, robots or exotic call centres. Just local experts, always there
Fixed Price Contract guarantee — The cost of your broadband and line rental won't go up during your contract
End of contract review — Making sure you're on the best deal. Always
Easy switching — Moving to us, or moving premises? It'll be seamless
Free Static IP — Stable, secure and efficient. An address unique to you
Choose 24 – get more
Take a 24 month contract to get even more features and bigger savings.
One free premise move
Free new line install — Save £50