Plusnet - We'll do you proud
Menu
Contact Us
Call us on
0800 023 2221
Need help? Give us a call
0800 023 2221
Free to call from landlines and mobiles.
Sales: 9.00am-5.30pm Monday-Friday
Support: All day every day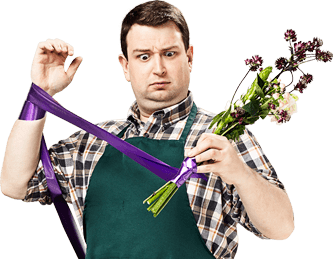 Plusnet Business Broadband
Cost-effective, dependable and quality connectivity to enhance your business' performance - whether you're a home worker, SME or more established company.
From packages with included monthly usage, to unlimited packages with no restrictions, our up to 18.0Mb broadband lets you run all your business-critical applications reliably online.
Up to 18.0Mb speeds†
Whether you're switching to us, or a broadband newbie, we'll give you the fastest broadband speed that your telephone line can comfortably handle. That's why we say our speeds are 'up to'.
Your speeds are determined by...
Distance from telephone exchange:

Phone lines can be several miles long, from the exchange to an address. Shorter phone lines can support higher speeds. So, the shorter the phone line the faster the speed. We'll always give you the best possible speed that your line can happily support.

Quality of your telephone line:

Phone lines are made of copper. Damaged, corroded copper, or poor connections between cables means slower broadband speeds.
Bad weather, electrical interference from household appliances and demand at peak times can also affect speeds.
Flexible contract options
Choose from either a 12 or 24 month fixed price contract. Our price guarantee makes sure your unlimited broadband and line rental costs won't increase for the length of your contract. Taking a 24 month contract gives you our lowest monthly line rental price, plus a host of extras, including one premise move** and a new line install (saving £50)- great for growing businesses
Wireless router
Our broadband and fibre services come with our latest easy setup wireless router worth £40. It's simple to use. Just plug it in and follow the included setup guide - it'll automatically connect to the internet for you.
Prefer to use your own router? No problem. Most broadband routers should work - unless they're locked to another provider's network. However, we do recommend that you use the router that we supply.
UK-based Business Support available 24/7
Our most technically skilled and customer-focused staff join our dedicated Business Support Team. Whether it's phone or online help you need, you'll get an expert to answer your query or take personal ownership of your problem.
We don't stick to scripts - our team are encouraged to talk to you as real people. Building relationships with our customers is important to us, that's why Plusnet has won industry awards for exceptional Customer Service.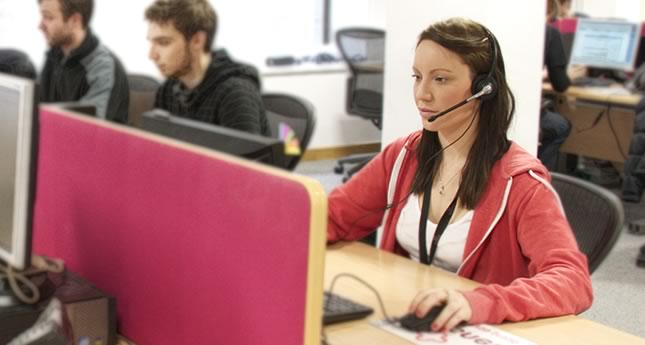 Unlimited broadband as Standard
For many businesses reliable 24/7 connectivity is critical. And, if you're a demanding internet user you'll always be keeping one eye on your costs.
Our unlimited affordable broadband packages can cope with the heaviest, bandwidth-intensive activities in your office. As there's no monthly download limit or extra charges to worry about, you won't receive any large bills, making it easy to budget for each month.
Our network
We're committed to scaling our network in line with customer demand and back it up with high quality infrastructure and resilience. This makes sure that all our customers get the very best quality broadband experience.
Along with dedicated bandwidth our network has spare capacity too, so it's fully scalable and future-proof.
Value added services
Plusnet SafeGuard
Included with all our broadband packages, Plusnet SafeGuard filters inappropriate web content - so you decide what your business can see.
Onine control - no downloads or updates needed
Quick and easy to set up and use
A large range of categories to block
Allow access to safe websites
Activate SafeGuard when you sign up, or at any time afterwards by visiting your control panel in the Member Centre. Then, just change the settings to the level of protection you need.
Annex-M
The Annex-M add-on allows users on ADSL2+ (in Annex M enabled exchanges) to potentially receive up to 2.5Mbps upstream, by sacrificing a small amount of available downstream bandwidth.
Ideal where upstream speeds are key to your business.
Enhanced Care
With Enhanced Care, any faults a customer reports are prioritised by our support team, then fixed and closed within 24 hours (Monday-Friday, 8am-8pm). This includes out-of-hours engineer repair work, where necessary.
Essential for businesses which would be seriously impacted by a fault.
Here's the legal bit
Fixed Price Contracts
For our broadband only contracts, the fixed price applies to the broadband monthly price only (excludes other services, such as add-ons).
For our broadband and line rental contracts, the fixed price applies to the broadband and line rental monthly price only (excludes other services such as call plans, call charges and add-ons).
** If you choose to move premises during the minimum term of your fixed price contract, and move from a low cost area to a non-low cost area, or a non-low cost area to a low cost area, you will be subject to the new price once your move is completed. Standard premises move terms also apply, for more details see our Moving Office FAQs.
As part of our fixed price contracts, you will also receive an end of contract reminder and be offered an account review. For more details on fixed price contracts, see our Fixed Price Contract FAQs.