Plusnet - We'll do you proud
Menu
Contact Us
Call us on
0800 023 2221
Need help? Give us a call
0800 023 2221
Free to call from landlines and mobiles.
Sales: 9.00am-5.30pm Monday-Friday
Support: All day every day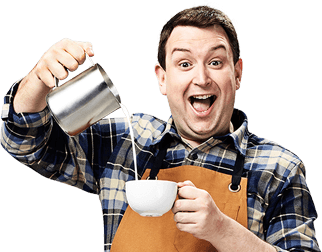 Plusnet Business Fibre
Today's fast-paced business world means it's essential to keep up with the rest of your industry. Effective communication with colleagues, customers and suppliers is key to success.
Plusnet Business Fibre lets you stay lean and flexible, doing much more in less time. Share large files quicker, connect with others via HD calls and work effectively from home, just as you would in the office.
Up to 76.0Mb speeds†
Don't lose out to your competitors. Superfast Plusnet Business Fibre allows multiple users to communicate and share information faster than standard broadband. It improves productivity, saving you both valuable time and money.
Flexible contract options
Choose from either a 12 or 24 month fixed price contract. Our price guarantee makes sure your unlimited broadband and line rental costs won't increase for the length of your contract. Taking a 24 month contract gives you our lowest monthly line rental price, plus a host of extras, including one premise move** and a new line install (saving £50)- great for growing businesses
Faster file transfer
Superfast fibre offers a wealth of benefits for your business. Large media-heavy files are transferred to colleagues or clients quickly – so no more paying for, or waiting for couriers to deliver work. Webpages load faster and email is sent and received in an instant. With fibre there's no slowing down, even at peak times. So, you won't be waiting for your broadband to catch up with what you're doing.
Plus if you're a customer–facing business offering Wi-Fi, Plusnet's superfast fibre speeds will be more than enough to offer a reliable service.
HD video calls
Make fast decisions with colleagues and customers via real-time HD video. You'll save on time and travelling costs to meetings – and reduce your carbon footprint too. Plus, thanks to fibre's fast speeds, all the information and tools you'll need for your conference are ready instantly.
Remote access and homeworking
Take advantage of the Cloud's hosted applications and online data storage capabilities. Ideal for SME's who want to store their entire network offsite.
Teaming superfast broadband with the Cloud frees you from the expense of physical hardware, software, and licences. With no ongoing server maintenance you'll free up valuable office space, plus your important files, accounts and billing data are securely backed up for quick access.
Fibre also makes effective homeworking a reality - letting you do everything you'd normally do in the office. Access to shared documents is instant - even large media files. So, it's easy for staff to collaborate over work with colleagues, suppliers and clients without the overhead of them having to be in the office. However you use it, Plusnet Business Fibre is a cost-effective solution.
Our fastest router ever
All our fibre packages now include the Plusnet Hub One router.
The Hub One uses smart, dual band Wi-Fi and gigabit Ethernet ports to provide the best possible speed for all your devices.
It's simple to use. Just plug it in and follow the included setup guide - it'll automatically connect to the internet for you.
Fibre Explained

1 Local Telephone Exchange
A modern network of fibre optic glass cabling runs from here, sending data at the speed of light. Unlike standard broadband your speed isn't affected by how long the cabling is. (Standard broadband sends electrical signals over copper telephone wires. The longer the copper cable is, the poorer the speed).
2 Green Cabinet
The fibre optic cables run to the green cabinets you'll have seen on/near your street. Your nearest green cabinet should be a lot closer to you than your local telephone exchange.
3 Your Business
A short copper cable then runs from your nearest green cabinet into your business. The distance the signal travels along is really short - meaning much faster speeds.
What you'll need
Minimum PC Specification
Windows 98SE/2000 and higher
Pentium II 200MHz
32MB RAM
150MB Free on Hard Drive
4-speed CD-ROM Drive
Video display 800x600 / 256 colours
SVGA Monitor
Minimum Apple Mac Specification
Mac OS 8.6 and higher
PowerPC 601 or equivalent 200Mhz
32MB RAM
2-speed CD-ROM player
Video display 800 x 600 / 256 colours
100MB free on hard drive
Unlimited broadband as Standard
For many businesses reliable 24/7 connectivity is critical. And, if you're a demanding internet user you'll always be keeping one eye on your costs.
Our unlimited affordable broadband packages can cope with the heaviest, bandwidth-intensive activities in your office. As there's no monthly download limit or extra charges to worry about, you won't receive any large bills, making it easy to budget for each month.
Plus more
UK-based Business Support available 24/7
Our most technically skilled and customer-focused staff form our dedicated Business Support Centre. Whether it's phone or online help you need, you'll get an expert to answer your query or take personal ownership of your problem.
We don't stick to scripts - our team are encouraged to talk to you as real people. Building relationships with our customers is important to us, that's why Plusnet has won industry awards for our exceptional Customer Service.
Read more about support
Our network
We're committed to scaling our network in line with customer demand and back it up with high quality infrastructure and resilience. This makes sure that all our customers get the very best quality broadband experience.
Along with dedicated bandwidth our network has spare capacity too, so it's fully scalable and future-proof.
Read more about our network
Here's the legal bit
Fixed Price Contracts
For our broadband only contracts, the fixed price applies to the broadband monthly price only (excludes other services, such as add-ons).
For our broadband and line rental contracts, the fixed price applies to the broadband and line rental monthly price only (excludes other services such as call plans, call charges and add-ons).
** If you choose to move premises during the minimum term of your fixed price contract, and move from a low cost area to a non-low cost area, or a non-low cost area to a low cost area, you will be subject to the new price once your move is completed. Standard premises move terms also apply, for more details see our Moving Office FAQs.
As part of our fixed price contracts, you will also receive an end of contract reminder and be offered an account review. For more details on fixed price contracts, see our Fixed Price Contract FAQs.