Plusnet - We'll do you proud
Menu
Contact Us
Call us on
0800 023 2221
Need help? Give us a call
0800 023 2221
Free to call from landlines and mobiles.
Sales: 9.00am-5.30pm Monday-Friday
Support: All day every day
Plusnet Dealer enables you to resell or recommend Plusnet Business broadband to your clients, in turn earning commission.
We pride ourselves on being the communications company that can't help but help, and by becoming a dealer, you will receive the same support that we provide to our small business to increase your customer base.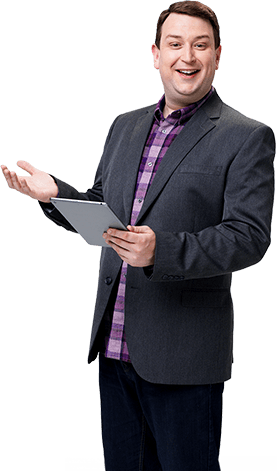 All the benefits of our Partner programme, without having to manage your end users.
Call us on 0800 023 2221 or send us your details and we'll get in touch.
Contact us online

Experience
Enhance your business profile by teaming up with a multi-award winning ISP, with 20 years' experience.

Services
Provision of all front line services to your end users.
Concentrate on your day-to-day business and let us handle customer billing, contracts and support.

Commercial Flexibility
Earn competitive commission for every successful activation, offering you an additional revenue stream.
Ensure our services reflect your business needs with our bespoke packages.

Support
Stay connected with our specialist Business Support Team who are on hand 24/7.
Keep track of sales and commission with our dedicated account managers.

Commitment to Grow
Benefit from our continual investment into our reseller programme in order to help support and grow all of our Dealers.

See what we can offer
Check out our great value broadband and phone packages available to offer to your clients.