Plusnet - We'll do you proud
Menu
Contact Us
Call us on
0800 023 2221
Need help? Give us a call
0800 023 2221
Free to call from landlines and mobiles.
Sales: 9.00am-5.30pm Monday-Friday
Support: All day every day

Case Study
Dinwiddie MacLaren Architects
Plusnet Business has been providing connectivity to Dinwiddie MacLaren Architects since 2003.

Based in the shadow of London's iconic Shard tower, Dinwiddie MacLaren Architects has worked mainly in the commercial, education & private residential sectors for the past 25 years. As the Practice moves towards a paperless environment, issuing project drawings and documents electronically has enabled them to work more efficiently and responsively.
Over time, the Practice has also developed an overseas presence, and to date has two associated offices located in Serbia and Bangladesh. As a result, they need a reliable broadband connection to communicate effectively. The service they receive from Plusnet Business allows the three offices remote access to shared project information. It also means the Practice can speak to their overseas colleagues whenever they need to.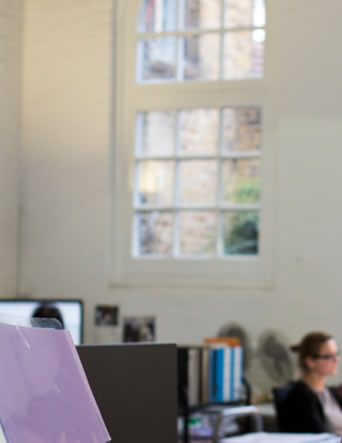 As a forward thinking, research-based business, Dinwiddie MacLaren Architects are constantly exploring new ways to improve how they work. One possibility is homeworking for their creative team, allowing for greater flexibility and increased productivity. Another is using more Cloud services as they become more reliable and cost effective. Whenever Dinwiddie MacLaren Architects need advice about getting the best from their service, Plusnet's dedicated Business Support Team are always on hand. And, when their needs ever change, Dinwiddie MacLaren Architects knows that Plusnet Business can offer tailored, affordable solutions to meet them.
"We came to Plusnet as they delivered the best value for money in terms of unlimited usage and mailboxes. At the time, they were streets ahead of the competition for business contracts. From the perspective of running a business, you just need internet and email to work in the background, you don't want to have to think about it, and Plusnet has always proved to be reliable."