Plusnet - We'll do you proud
Menu
Contact Us
Call us on
0800 023 2221
Need help? Give us a call
0800 023 2221
Free to call from landlines and mobiles.
Sales: 9.00am-5.30pm Monday-Friday
Support: All day every day

Case Study
The White House Sports Injury Physiotherapy Clinic
Plusnet Business has been providing connectivity to The White House since 2002.

Originally started as a family enterprise in the early 1960s, The White House Physiotherapy Clinics now offer a professional physiotherapy service and sports injury clinic under the care of fully Chartered State Registered Physiotherapists. They were the first private physiotherapy clinic in South Yorkshire and have since developed 6 sites serving the South Yorkshire & North Derbyshire region, all connected.
They've recently moved towards hosted services and access patient/medical data and NHS records via the Cloud. Without a reliable broadband service access to these secure records wouldn't be possible, so consistent connectivity is critical. The White House have been very impressed with Plusnet's dedicated Business Support team whenever they've needed to get in touch.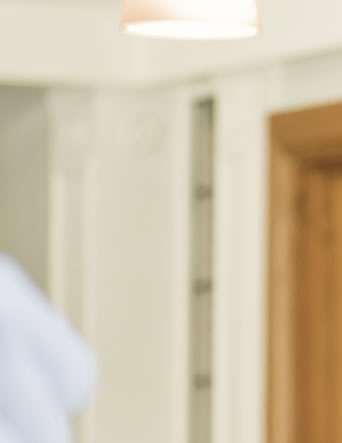 "As we've made the step towards hosted services and data it's vital that we can access this information whenever it is needed. Not having access to patient records would be disastrous for our business. We've been with Plusnet Business since 2002 and trust them to provide the service we need."
During 2012 Plusnet Business contacted The Whitehouse, letting them know about a new Plusnet Business fibre optic broadband trial and whether they'd be interested in taking part. The Whitehouse were keen to be involved, excited about the advantages that superfast broadband could offer. They've been trialling the service to date and are very pleased with the overall experience.
"We'd already heard about fibre broadband and considered the benefits prior to Plusnet getting in touch. After talking to them we were eager to start on the trial and since doing so we've not looked back. The timing of the introduction of fibre couldn't have been better. Our expanding services require a faster and more dedicated service, and to date Plusnet's fibre service appears to fit the bill.
Fibre has really helped speed us up as a business. We can send and receive a large amount of secure patient data on a daily basis, so having a faster connection is a massive bonus to us. Having data there and being able to share it instantly with another site is great - it's definitely made my team more productive and efficient. We're also starting to rely on video conferencing more, which I've noticed is cutting down on travel time and costs to meetings. Importantly, thanks to Cloud applications, we're able to regularly back up our patient records, remotely. It's quick to do and gives us the confidence that if we need to retrieve documents we can, without a lot of hassle. I'm loving that flexibility fibre broadband has given us. We'll definitely be upgrading our current package to fibre optic once it's available."
Sheffield
Customer since September 2002 and upgraded to Unlimited Business Fibre following a trial with us.
www.whitehouse-clinic.co.uk